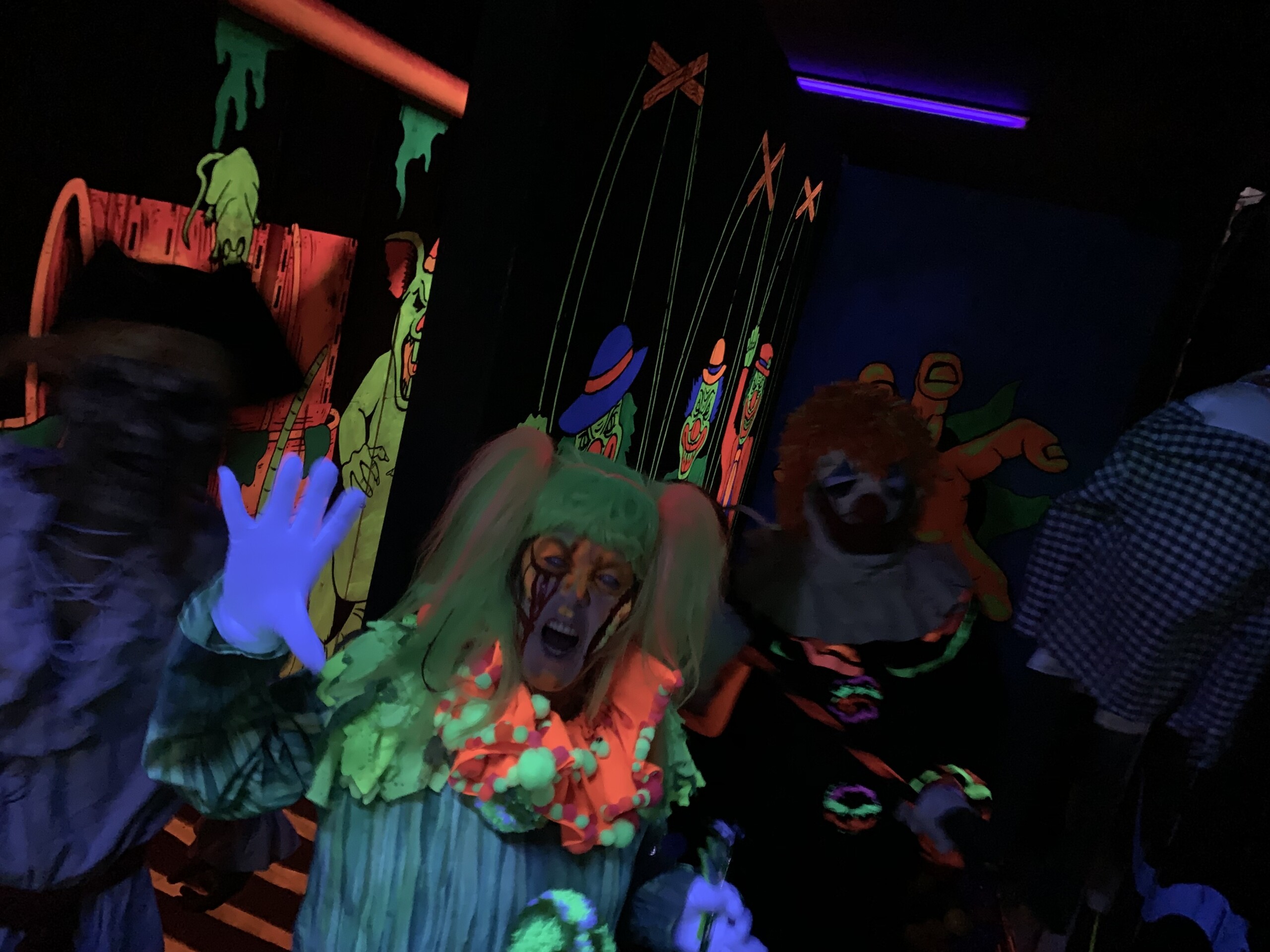 Jobs
Join our Scare Squad! We're hiring for performance and non-performance roles to help us all October!
Do you love Halloween? Do you like dressing up as a monster, creature, or scary character? Do you enjoy scaring the sh*t out of people for fun? Do you like performing and being part of the show? Do you want to work outside in a fun, fast-paced environment?
If you answered YES to any of these questions, we want you to help us this Halloween season!
Terror In the Corn is looking to fill a variety of positions for the upcoming season. Ideal applicants are hard working, happy, enthusiastic, energetic, outgoing, drama-free, fun, reliable, and responsible people who enjoy scaring people and are not afraid of performing in front of strangers.
All candidates must be physically fit, be able to stay on-site for their entire shift and be able to stay on-task for the duration of each performance. Most importantly – you must be available for all Fridays & Saturdays in October from open to close, plus designated Thursdays, Sundays and on Halloween night. APPLY VIA OUR FORM BELOW!
Job Description Details
Terror in the Corn is hiring for a variety of positions @ $15/hour
We need people for the following positions:

Scare Squad (costumed actors)
GellyBall "Zombies" (can earn tips!)
Prop Activators
Custodians
Maintenance
Security
Parking Attendants
Front Gate / Greeters
Salespeople / Support Staff

Must be 16 years or older
Must have reliable transportation
Must be able to work every night we're open without exception
Must provide two (2) valid forms of ID prior to the interview. (Required for employment; see list of acceptable documents HERE.) Those without valid ID & required paperwork will not be interviewed.
Job Fair for Terror In the Corn's Scare Squad to be held at Barnfire Mesquite Grill (8310 N Thornydale Rd, Tucson, AZ 85741) on Sunday, August 20th from 10 am – 2 pm.
Mandatory "Scare Squad" costume fitting on Saturday, September 16, 2023 starting at 9am @ Terror In the Corn location (I-10 & Marana Rd, Exit 236). Fitting times will be scheduled once hired and all staff will be notified via phone call.
Apply